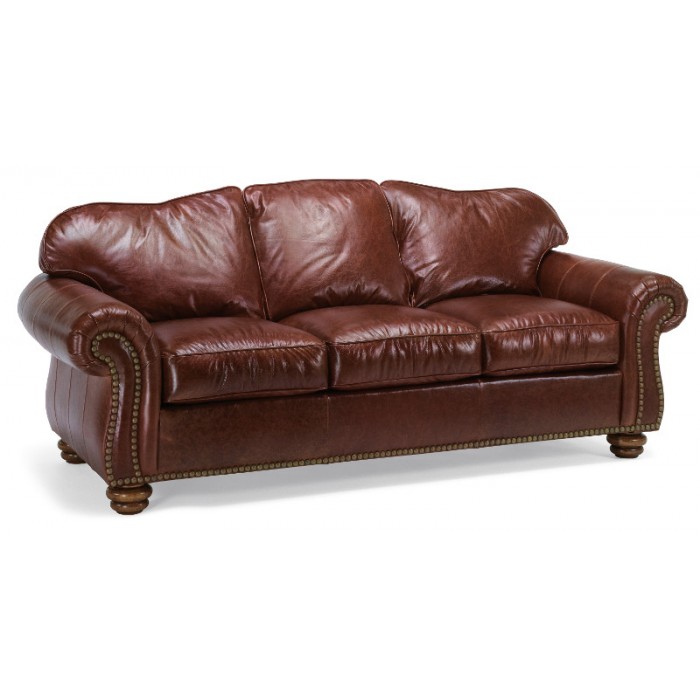 Today we're asking the question, what makes Flexsteel furniture so comfortable. The great thing about this question is that there isn't just one answer. Everything about the Flexsteel brand comes together to create the ultimate piece of furniture. They want to maximize your comfort in every way they can. This is why everything that goes into making a piece of Flexsteel furniture is optimized and perfected before they build your pieces.
At the core of every piece of Flexsteel furniture, you're going to find the Blue Steel Spring technology. This spring is patented for the Flexsteel brand and it has a lifetime guarantee with it. You can actually see this spring if you were to flip your furniture over because they don't hide it behind any fabric or anything. This spring is made with high-carbon steel which will give you comfort and the strength to last a lifetime. They've perfected this steel spring to make sure that it will never need tightened or restrung like many other springs found inside furniture. There are actually four different varieties of this spring that will add extra support where it is needed in each specific chair, couch, or other types of furniture. This spring will ensure that you'll never experience sagging once your furniture starts aging. Another reason you're going to find so much comfort with the Flexsteel brand is that they offer several different cushion options for you to choose from. In fact, you're going to have eight different options through Flexsteel with different blends to create different levels of support, softness, or firmness.
Whenever you're ready to own your own piece of Flexsteel furniture you can visit Peerless Furniture. Their team will help you learn all about the different features and options you can add to your Flexsteel furniture near Troy to make it as comfortable as possible.