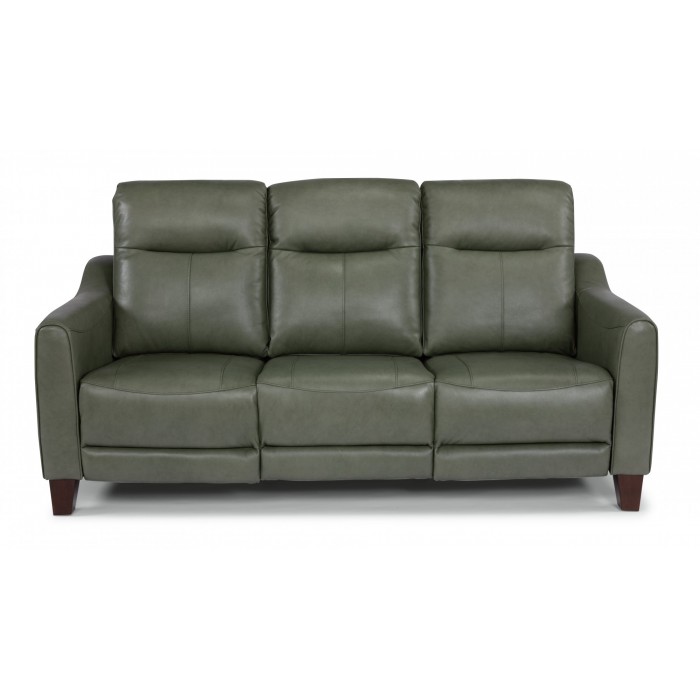 When it comes to leather furniture, we know that not all are created equally. There are a lot of companies and brands out there that will try to take advantage of their customers by replacing high-quality leather with something fake or subpar quality. Luckily, with brands like Flexsteel, you can trust that the quality you receive. You'll never get anything but perfection when you buy something from this brand. There are a few different types of leather that you can choose from with this brand and we're going to talk about those today
The first kind of leather that will be available for the Flexsteel leather furniture is the Aniline. This is the most natural and luxurious leather that the brand will offer. It will only get more beautiful over time as you use it which is known as leather patina. This type of leather is going to have the most classic leather styling.
The next type of leather available is semi-aniline. This type of leather is a full-grain painted finish on it. It's still beautiful, but it will have a resistant coating that will help to prevent stains. This will use a pigment to create a more even color throughout the leather furniture.
Lastly, the pigmented leather that is offered through Flexsteel will have a heavy top-coat on it. This will be the most stain and fade resistant type of leather that they offer. It has more of a grain pattern to it and will be easily paired with vinyl upholstery.
You can take a closer look at these different types of leather by visiting Peerless Furniture. This local leather furniture store near Springfield, IL, has a team that can help you learn the differences between the different leathers offered. You're sure to find a wonderful leather sofa in no time with the help from this team.