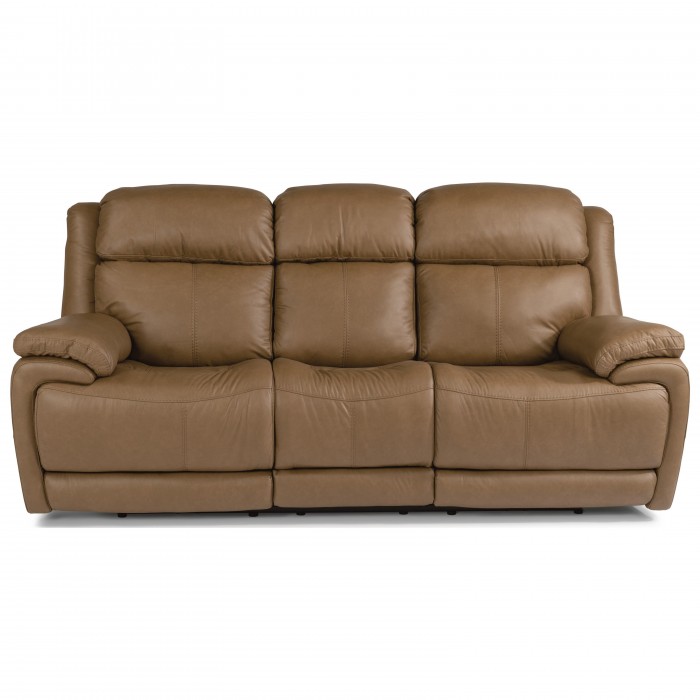 The Flexsteel furniture brand is known for the high-quality furniture that they produce. You'll find that it's comfortable yet durable without compromising on style either. The furniture that this brand produces really is the whole package.
Flexsteel knows that styles and trends will change over the years. The important thing is creating quality furniture that can last for years. One way to ensure that your furniture will last for a long time is by getting it upholstered with quality materials. One of the most long-lasting materials is leather. Not only is it durable, but it also has the ability to work with classic, modern, or eclectic interior designs. One piece of furniture can be styled in multiple different ways because leather furniture is timeless. The Flexsteel brand will choose the best leather to upholster their furniture. They use pieces that are unique with natural markings still intact. Each piece of leather will have a different texture and color making it slightly different from every other piece. It's also a very soft material that will only get better with age. It breathes which is super comfortable for those hot months. Leather is also great for homes that suffer from allergy issues. It's hypoallergenic and won't hold onto any dander that might be in the air. You can easily clean your leather sofas and they will naturally repel liquids instead of soaking them in.
You'll be happy to know that Flexsteel furniture is made to last, but they do what they can to make it affordable. Every home deserves a high-quality sofa that they can hold on to for many years. The leather Flexsteel furniture near St. Louis is exactly what every home needs and Peerless Furniture can help you with that. Visit them today to learn more about this great brand.