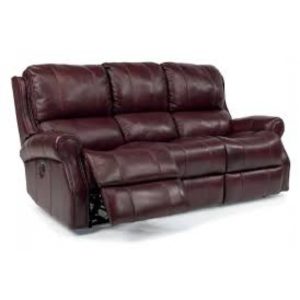 Buying new furniture can be a time-consuming task that can also cost you an arm and a leg. Why not have a shopping experience that is unlike any other by visiting Peerless Furniture. When you shop at this store you will be helped by our representatives that work diligently to find what you are looking for without wasting any of your time. You will also benefit from major savings that we offer. You can save all the time when you shop the Flexsteel Furniture brand at our store with a whopping 40% savings on all of our in-stock furniture and also your custom orders. Yes, you read that correctly, you'll save 40% on the Flexsteel brand all the time.
The Flexsteel brand of furniture offers both fabric and leather upholstered sofas, chairs, recliners, sectionals and more. You can choose a from a wide variety of colors for the leather and even more for the fabric furniture. This means that you have so many options when choosing the next piece of furniture to go in your home. Shopping the Flexsteel brand is extremely easy. If you're looking for something that can add a simple pop to a room then you may want to check out some of the accent chairs in their collection.
We here at Peerless Furniture would love for you to visit and take a look at the great selection of leather reclining Flexsteel furniture in St. Louis. This brand offers the softest most beautiful leather pieces that are always going to be one of kind because they aren't mass produced by machines. The quality of this furniture can't be matched and you need to take a look for yourself. Talk with one of our representatives so that they can help you streamline the whole process of shopping for new furniture.