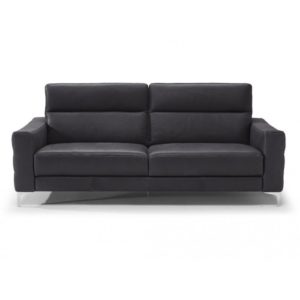 At Peerless Furniture store you can find a wide variety of brands and styles of furniture. If you are looking for something that can fit into your contemporary styled home then this store is the place for you to go. In case you don't know the definition of "contemporary" style it's going to be more of a minimalistic style, simple with strong lines. Contemporary homes are going to be more empty, but not in a bad way. You just get rid of all the clutter that tends to block up the living space. If you ask me, leather furniture really is the antithesis of what a contemporary home needs.
When you visit Peerless Furniture you'll be able to check out some of the brands that we have available which include Flexsteel, Natuzzi Editions, and Fjords. The Natuzzi Editions line of furniture is the most contemporary brand that we offer, but you will definitely be able to find something in any of the brands that we offer. Each brand will offer a huge range of colors, as well. You can find those tans, beige, white, black, and everything in between on the contemporary scale. We promise you that you will be able to find the exact color that you need inside your home.
We here at Peerless Furniture can help you find something that can fit perfectly into your contemporary home. If we don't have anything in the store then we can even customize a piece for your home specifically. You can quickly have a new leather sofa with all the specialized details in your home in a snap of your fingers with the help of the great team over at our store. To start your journey off on the right foot you can visit www.peerlessfurniture.com and check out the leather furniture we have available.