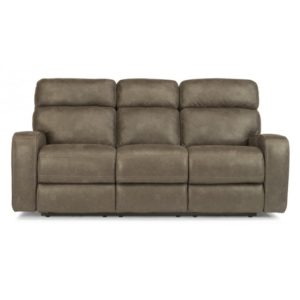 One of the first decision made whenever you shop for furniture is whether you should purchase fabric or leather. Unfortunately, there is no right answer to this question but there are, however, some benefits to purchase either of these. We're going to take a look at some of the benefits of purchasing a leather sofa so that you can have a better understanding of why it's so great. This can help you determine whether or not leather is the right material for your home. Just a few areas that we will discuss where leather furniture will shine is in its durability, comfort, maintenance, and style.
When you buy a piece of furniture the hope is that it can last you for several years. Nobody wants to have to replace a piece of furniture in just 3 or 4 short years. That would be ridiculous. With the leather furniture at Peerless Furniture store, you'll never have to worry about the durability of the brands you are buying. They offer only those brands that are highly regarded in the leather furniture world. All of their brands will come with warranties to protect you if any unexpected issues were to come up. If you have kids and pets then leather furniture is going to outlive the fabric furniture by a mile.
Another huge benefit of purchasing leather furniture is that it's always going to be in style. Leather furniture has a classic look that can blend well with any rooms decor or theme.
Everyone will love the easiness of cleaning when it comes to leather furniture, as well. A simple wipe down with a damp cloth and you'll be rid of the dirt and dust that are caught in your sofa. This is not the case for fabric furniture. It takes far more to clean the fabric on furniture than it does leather. For this reason, leather furniture is also hypoallergenic. It's not going to hold onto all the dust that the fabric sofa would.