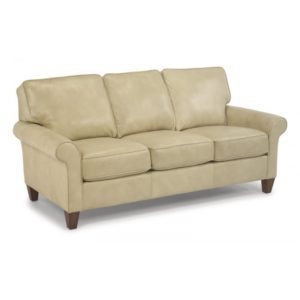 Peerless Furniture is a store full of great leather furniture name brands like Flexsteel. This store takes pride in the high-quality brands of furniture that they offer to the people of the St. Louis area. If you're on the hunt for a new sectional, sofa, or chair then you should take a look at the leather Flexsteel furniture near Mt. Vernon, IL. When you purchase anything from this brand you will be investing our money into a piece of furniture that is going to last you a lifetime. We want all of our customers to feel confident in their purchases and this is why we are going to help you learn a little more about what we have to offer.
If you were to purchase from the Flexsteel brand you would get a stylish, durable, and comfortable piece of furniture. The seats of their furniture are extremely well made with warranty coverages to protect you. They come with the Blue Steel Spring technology which has a lifetime warranty. The design of these springs hasn't changed in over 75 years which should tell you that they are extremely well built. The guarantee with these springs is that they won't have to be tightened or restrung at any point. Every part of their furniture is tested to ensure that it passes the high standards set by the Flexsteel brand.
Set your home or office up the right way when you shop at Peerless Furniture store and find some beautiful new leather furniture.
When you shop with us you are going to be able to find something wonderful with a great price tag. We have a team that can help you find what you are looking for and will help you stick to your budget. Don't waste any more time shopping at those big chain stores and stop by our store today.