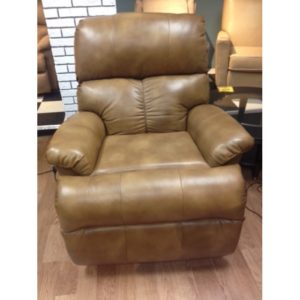 It's true that you can find some incredible deals at Peerless Furniture store. We understand that some people think about clearance items having defects or perhaps being out of style, but this couldn't be the furthest from the truth when you shop at our store. You will find only beautifully stylish brands and pieces in the clearance at our store.
When buying real leather furniture you want to make sure that you are purchasing from a reputable source. If you don't do your research beforehand you may end up buying something that is cheaply made with subpar materials. This would just be a waste of your money. At Peerless Furniture you will only find the best brands of leather furniture and you will also receive a fair price for them. We offer the best prices you could find on all of these brands because we want our customers to get the best deals possible.
Not only do we have incredible prices for all of our inventory, but in addition to that, you can also find a clearance selection of furniture. Within this selection of furniture, you are going to have the exact same high-quality brands. Peerless Furniture simply wants to be able to bring in new items so they will clearance things to move them through. This doesn't mean that anything found in this will have issues or that it has gone out of style. At this very moment, Peerless Furniture has a beautiful tan Flexsteel Triton leather recliner for only $795 and the original price tag was $2,279. What an incredible deal that you can take advantage of! We would love for you to visit our store or stop by www.peerlessfurniture.com to find something wonderful for your home with an even better price tag. We can't wait to help you out!