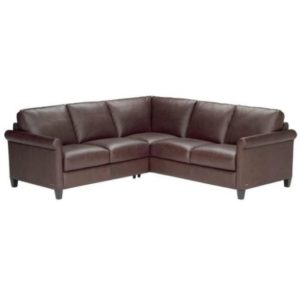 Shopping for a new furniture isn't going to be stressful when you shop at a furniture store with a great representation. Peerless Furniture is one of those stores that you'll want to work with. This store makes it super easy to shop with them with help from their excellent team. That mixed with their seamless layout you'll never feel overwhelmed. It will be a breeze to find a new living room set along with a few beautiful pieces of decor.
We understand how hard it is to compare our floor layout to your living room, but we're here to make it happen. If you bring along the dimensions of the space you are trying to fill we will do our best to make it look like your home. This is all to give you a better idea of what specific furniture would look like in your space.
We have a huge variety of leather and fabric upholstered furniture in a range of brands. A few of those brands that you can find with us are Flexsteel, Natuzzi Editions, Fjords, and Canadel. Every one of these brands is known well for their commitment to perfection. These brands are all high-quality and will be able to withstand the test of time with your family. You will be able to find a huge variety of styles and colors in these brands which means there really is something for every single type of home. We even encourage you to think about mixing and matching brands if you have found two pieces of varying brands. There are no rules to finding the perfect set of furniture for your home and we're going to help you find it.
It's time to put the rubber to the road and visit Peerless Furniture to find your home a new leather reclining sofa near Mt. Vernon, IL. Visit our store today.