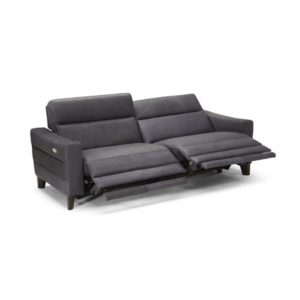 You will be able to find the best brands of leather furniture at the Peerless Furniture store in St. Louis. This store carried brands like Flexsteel, Natuzzi Editions, Fjords, and so much near Carbondale, IL. Every brand found in this store is at the top of their game and they'll bring you the best quality possible. High-quality is extremely important to every one of these brands meaning you will be able to use this for many years to come. The best way to learn about the furniture available at Peerless Furniture is to stop by and visit us in person. There you'll be able to try out as many pieces as you want.
One of the great brands that you can find at Peerless Furniture is Natuzzi Editions. They are known throughout the leather furniture world for being one of the bests out there. This brand is going to be able to last you a very long time because of the high-quality materials used to create it. Within this brand, you'll be able to find some incredible sofas, chairs, recliners, sectionals, ottomans, and more. You should know that the leather on these pieces of furniture is only going to get better with time. In fact, it gets softer and more beautiful as it ages. It's important to remember that leather is a natural material so it will have lines, scars, and veining. This is why every piece of furniture is totally unique. You will be able to choose between a more processed looking leather to kind of hide those natural markings if that's not something that you want.
To learn more about the Natuzzi Editions furniture or the other reclining leather furniture near Marion, IL, you can visit Peerless Furniture. You won't be disappointed when you see this furniture in person.