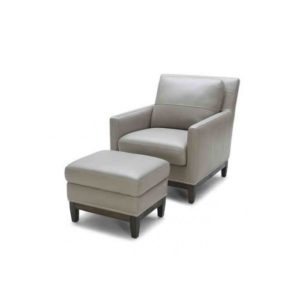 There is a common misconception out there that leather furniture is only for older people who are well off. A lot of people also think that leather furniture is super high maintenance. These two thoughts are the furthest from the truth. We here at Peerless Furniture fully believe that every family should have the joy of owning a leather sofa. This is because both of those two misconceptions couldn't be further from the truth. In the next few minutes, you will understand why your family should own some leather furniture.
The first thing you should understand about leather furniture is that it doesn't take any more maintenance than other furniture does. Especially those brands that you could find at Peerless Furniture. The brands that we offer are extremely high quality and are long lasting without any work on your part. You should remember to clean your furniture on a semi-regular basis. Simply wiping down the furniture a few times a month would be enough to ensure that it looks great and gets rid of all that dirt and grime that could wear down the leather. This kind of upkeep is super low key and doesn't require much effort.
Leather furniture may seem like it costs a lot of money, but in the long run, it can save you a lot of money. Our furniture lasts a long time so you won't have to replace it in a few years like most furniture. Also, Peerless Furniture orders all of their inventory in bulk so that you get the best prices possible.
To learn more about the great brands like Fjords, Natuzzi Editions, and Flexsteel Furniture near Caseyville your can visit Peerless Furniture store. We have so many great styles to offer you that we know you will find something beautiful for your home.