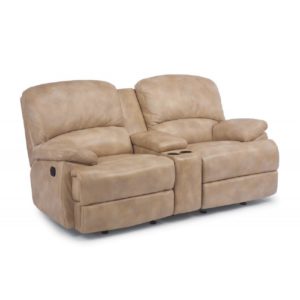 If you're looking for the best way to keep your leather furniture lively for many years to come then you need to make sure that you are following a few steps to care for it properly. You've come to the experts at Peerless Furniture and they'll be able to set you up for success.
The most important step is to purchase real, high-quality leather furniture like Flexsteel, Fjords, or Natuzzi Editions. When you purchase low quality, cheap brands of "leather" furniture you would end up just wasting your money. Cheap leather has the tendency to start flaking and falling apart just a few short years in. You may be saving money on the initial purchase, but having to replace that furniture quickly is going to be far more money spent in the long run. We would suggest spending a little more money on a high-quality sofa that you can keep forever.
Now that you know what kind of sofa to purchase you need some simple tips for upkeep. Contrary to popular belief leather furniture is not very high maintenance. A few bits of upkeep can make your sofa look like new for many years to come. One thing you can do is wipe off your furniture about once a month getting in the cracks to wipe out all of the dirt and dust. If you want to give it a deeper clean you can use a neutral, diluted soap with a micro-fiber cloth to clean off more of the dirt and grime that collects on your furniture. Keeping your leather furniture out of direct sunlight is very important to ensure that the sun doesn't bleach out the color.
Visit Peerless Furniture store where you can speak with experts about more tips and tricks for your leather furniture. You can find some great Flexsteel leather furniture near Florissant, MO, that you'll enjoy over many years.