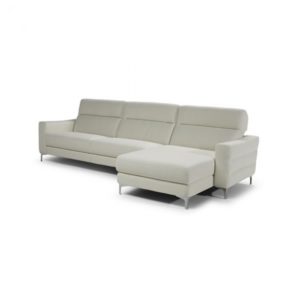 You're going to have a great time shopping at Peerless Furniture store, we can basically guarantee it. At this store, you'll be able to find a wide variety of quality brands. These brands will include Flexsteel, Natuzzi Editions, Fjords, and much more. You won't have to throw out a ton of money to purchase these quality brands either. If you're looking for a new furniture set, sectional, accent chair, or any other furniture pieces chances are that you'll find them at this store.
Your home is only as comfortable as you make it and starting with a comfortable, durable sofa is the best thing you could do. If you don't come home and want to relax in the living room then that sofa isn't good enough for your home. If you just need to add a little pop of color to your home then maybe look at some of the accent chairs that we have available. This can tie everything together in a way that you would never expect. You could even visit our store and talk with one of our representatives. They can easily put together a perfect look for your new living room. You can do this by bringing in pictures of the type of feel you are going for. Regardless of what your home style is you'll you be able to find it at Peerless Furniture.
Every brand offered at this local leather furniture store near Springfield, IL, is made with the best materials and high standards to ensure that it's going to last a lifetime. These pieces can withstand a ton of wear and tear that most family furniture endures. If you have a pet or a tend to host a lot of parties then you'll want these brands to fall back on. Visit our store today to start your shopping off on the right foot.