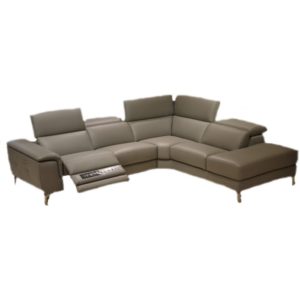 If you know anything about the leather furniture industry then chances are you've heard of Flexsteel. However, if you're just an average joe, like me, then Flexsteel may not ring a bell. If you're one of those people then you may be asking yourself why you should trust this company. Well, we're here to give you just a few great reasons why Flexsteel is a brand that you can trust. You can furnish your home with this brand and fully trust that you are getting an incredible deal.
Flexsteel is all about creating the best product possible. They've been around for over 120 years and through time things may have changed, but their dedication to the products they create has not. They believe that people are the best manufacturers of furniture. You won't find a machine working on your furniture. This should ensure that your furniture is handled with the best care possible. Other than hand making their furniture you can also find the absolute best materials being used to create these high-class pieces. When making a high-quality piece of furniture you need only high-quality materials going into it and this is why they source out for only the best.
Inside the Flexsteel furniture is the Blue Steel Spring system which has been in use for over 75 years. This support system has a guarantee that comes along with it to ensure that it will last you a lifetime. This system will prevent the sinking feeling that most chairs, recliners, or sofas get. Trust us, you're going to appreciate it.
Styles is also extremely important to the Flexsteel brand. They work hard on the quality that they produce so that you can simply pick out the perfect piece to tie your home together. Whenever you're ready, visit Peerless Furniture and find the best leather sectional near Granite City. We can't wait to help you find what you are looking for.