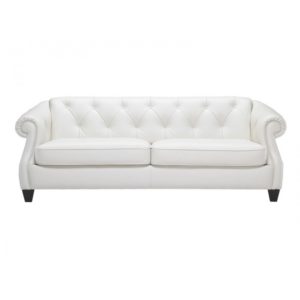 When it comes to investing in furniture one of the biggest priorities is finding quality. You wouldn't want to waste your money on a mediocre piece of furniture. Peerless Furniture is a great store to shop with because they only offer top of the line brands like Natuzzi Editions. This brand has been around for almost 60 years and over those years they have taken the time to perfect the art of leather furniture.
Quality is the top priority of Natuzzi. They take the time to research to ensure that every material coming into their manufacturer is environmentally sustainable. They aren't just going to take any type of leather or wood that comes their way. Even after the product has been created they put more work into it. Each piece of furniture made will be put through many different tests to check for imperfections. They will look at the load bearing qualities, stability, wear, and what impact can do to it. They believe that this is the only way to ensure that each and every customer will have the best experience when using their furniture.
If you take a look back at Natuzzi over the years you can see that they have never stopped researching and developing. They aren't going to stop at "good enough" in fact, they are always looking to see how they can make their products better. Natuzzi has taken home several awards for the quality that they produce. You can talk with a representative at Peerless furniture if you want to learn more about those awards. You can also learn about the warranty coverages that come with your new furniture.
Visit Peerless Furniture, leather furniture store near Lake St. Louis, MO, where you will find the perfect sofa, recliner, or accent chair to make your living room feel like home.