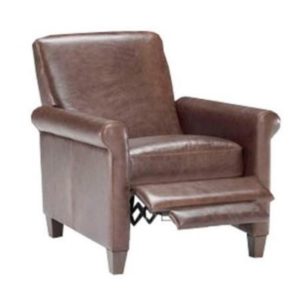 It's no secret that leather furniture needs some upkeep. Even the highest quality leather furniture needs to be wiped down every so often. At Peerless Furniture you'll find incredible leather sofas, chairs, and sectionals for a great price. With this high-quality furniture, you'll be able to keep this furniture around for a long time. However, you will need to remember to take proper care of your pieces. Leather furniture will take some maintenance, but if you're diligent your pieces can withstand the test of type.
We here at Peerless Furniture don't want to send you off with your new furniture without any idea of how to maintain them. Your representative will give you some helpful tips and tricks before you leave the store, but we will also give you some advice right here. Over time leather furniture can begin to wrinkle and crack, but the good news is that those can be repaired. The first thing you need to do is clean the crack and the area of leather around it. Never spray your leather furniture down with heavy chemicals. This can cause more harm than good. It would be best for you to use a warm water solution without getting the sofa too wet. You can purchase a product called leather filler at your local leather furniture store. You need to match that product with the color of the sofa that you have. After you fill in the crack and let it dry you can sand down the surrounding area to ensure that it blends properly with your couch. Lastly, you can seal the crack up with leather protector. Of course, Peerless Furniture can help with any other tips for proper care that you may need.
If you're on the hunt for beautiful reclining leather sectional near St. Charles, MO, visit Peerless Furniture. They definitely won't let you down!