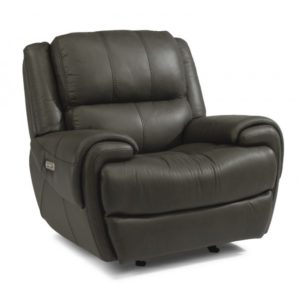 Growing up in my home, there was always "dad's chair". It wasn't that we actually purchased the chair just for him, but it was his favorite place to sit in the living room. It seems like this is a pretty common theme across the board. Every home tends to have the man chair whether it's hidden away in the man cave or it's sitting in the living room. We all know the type of chair I'm talking about, right? It's big, cozy, and definitely a recliner. If you're in search for that perfect man chair for your space then you should absolutely visit Peerless Furniture. They'll have a huge selection of recliners for you to choose from across several different brands. We know that we'll have something perfect in our selection of leather recliners near St. Louis.
Ladies don't freak out! These chairs are in no way ugly or bulky. These leather recliners were created with style at the center of it all. If you want to find something that can easily blend in with the furniture you already have then Peerless is the place to shop. The selection they have will all be beautifully crafted leather pieces that you won't want to live without. Not to mention the reclining function won't cause your walls to be scratched up. This is because unlike most recliners these will swing down and out instead of back and out. If a recliner isn't really your style then you may want to consider a stationary chair with an ottoman. You'll be able to find a great selection of these options, as well.
We here at Peerless Furniture are ready and waiting for you to stop by our store. We know that we have something available in the store that will fit your needs and we can't wait to help you out!