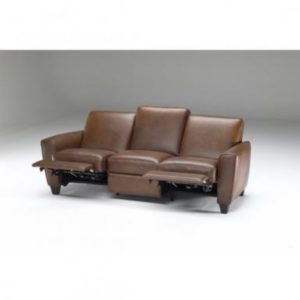 Are you looking for a great deal on your next furniture purchase? Well, look no further. Peerless Furniture store has exactly what you are looking for. They are offering 50 percent off of everything in the store until Monday, July 3rd. This is their big fourth of July sale and you definitely don't want to miss out on it. This store has high-quality brands like Fjords, Flexsteel, and Natuzzi Edition which are all highly regarded in the leather furniture world. Regardless of which brand you decide to purchase you'll be extremely happy with your decision.
One of the best benefits to shopping with Peerless Furniture is that you will get an incredible price every time, even without the sale that is going on right now. This leather furniture store wants to make sure that they are fair with their prices. They ensure that you are getting a piece of furniture that will last for a long time by offering brands that have warranty coverages. These means that you can buy a piece of furniture with some added peace of mind. If you want to learn more about these warranties that are offered you can visit with one of Peerless Furniture store's representatives. They would be happy to help you out.
Whether you're looking for a recliner, accent chair, sofa, or a new sectional Peerless Furniture has what you are looking for. They have an excellent selection available in stores and online. That's right, you can shop for furniture in the comfort of your own home by visiting www.peerlessfurniture.com. You should know that you'll find a lot more sales and stock whenever you take to time to visit the store. We are ready and waiting for you so stop by whenever you're ready to find the perfect piece for your home.