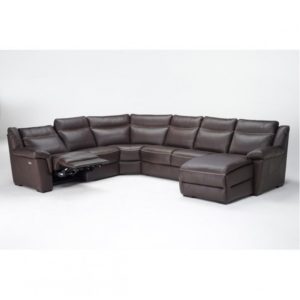 When I think about leather furniture I tend to think high-quality, but that's not always the case. In reality, when it comes to leather furniture, not every brand is created equal. Of course, you should expect quality pieces of furniture that can last a long time whenever you are looking at leather furniture, but this isn't always the case with some furniture stores. Luckily for you, Peerless Furniture exists and you won't have to worry about the quality of furniture you find there. They carry brands like Natuzzi Editions and Flexsteel which are all highly regarded among the leather furniture worlds. Both of these companies use intense crafting and rules to build their furniture and they believe so strongly in the product they produce that they offer warranties to protect the customers.
If you're looking to add something to your living space or perhaps you're looking to buy all new furniture then Peerless Furniture is the place to start. Furniture has the ability to completely change the look and feel of a room. There is no doubt in our mind that we'll have something available that will offer the look that you are looking for. All the leather furniture in our store is versatile while offering a sense of style.
It's so important when buying furniture that you know what you purchasing. When you visit Peerless Furniture high-quality pieces are all that you will see. You should also make sure that it's going to be something that is durable and comfortable at the same time. With the leather furniture near Springfield, IL, you'll have everything that you could need in regards to functionality and durability. We have a team that can help you sort through all of the furniture and find exactly what your heart desires. Take some time to visit us in stores or online to learn more.