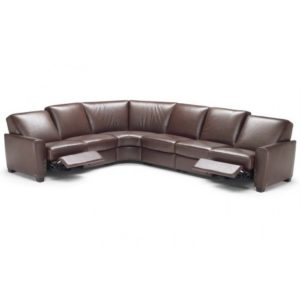 Whenever you shop with Peerless Furniture in St. Louis you'll be shopping for the best furniture available on the market. This store is committed to bringing their customers only the best in furniture quality. Each one of the brands that you can find in this store strives for excellence. These brands include the Flexsteel, Natuzzi Editions, Canadel, and Fjords furniture. These brands have the best reputations on the market because of the quality of furniture that they are producing as well as the ability to be long lasting. You're not only going to get a great looking piece of furniture, but you'll also have tons of comfort to go along with it.
If you have a large family or you spend a lot of time entertaining then you may want to consider purchasing a sectional sofa. These types of sofas are going to offer you a lot of extra space without cluttering up your living room. The sectionals can offer you a couch with recliners, chaises, and corner chairs all in one beautifully cohesive package. We all know that you can customize your furniture to be the perfect color and material, but you can also customize its shape. You don't have to spend hours on end searching for the perfect piece of furniture, instead, you can sit down with a representative and customize the perfect piece. In fact, if you think you need some additional space then feel free to add in another recliner to your sectional. It's all about the customer's needs.
You can find that perfect leather sectional or sofa near Springfield, IL at Peerless Furniture. You won't leave this store without finding exactly what you need for the living room, office, or dining room. Before stopping by their store you can visit www.peerlessfurniture.com and look at their inventory from the comfort of your own home.