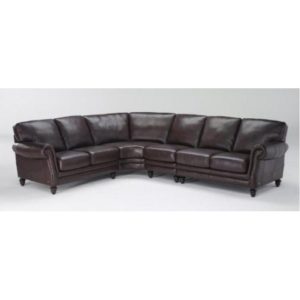 When you shop at Peerless Furniture store you get to look through some of the finest leather furniture that is available on the market. This store will carry the Flexsteel, Fjords, Canadel, and Natuzzi Editions brands. The reason these brands are ranked so high on the market is that they produce furniture that is both functional and stylish. These thriving brands know what it takes to create something that can withstand the test of time. We here at Peerless understand the huge investment you are making in your furniture and this is why we want to make sure that you feel completely comfortable with your purchase.
It can be stressful when it comes to picking out and bringing home the perfect piece of furniture. Whether you're searching for a new sofa, loveseat, recliner, or a whole new set you'll have plenty of help from the sales representatives. They know all there is to know about the furniture in their showroom and they're great at piecing together a living room. They'll walk you through this whole process in a way that is easy and fun.
Did you know that there are different types of leathers that you can choose from? When you purchase a piece of furniture from the Natuzzi Edition line you'll have the option to pick different colors and types of leather. This does add more decisions for you to have to make, but ultimately it allows you to have the perfect piece of furniture made for your home. This line of furniture really is customizable to your needs. It's also great to know that every piece of material is high-quality and the process is very detailed to ensure that your purchase is secure. If you have any questions about the Natuzzi Edition leather sectionals near Chesterfield, MO, you can visit with a representative at Peerless Furniture, today.