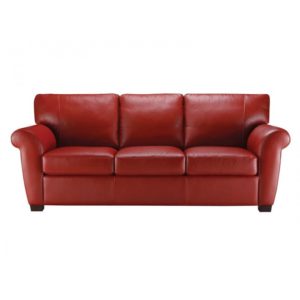 It is at the Peerless Furniture store (www.peerlessfurniture.com) where you will find the largest sale and best deals on leather sofas and sectionals in the St. Louis area. The store carries only the finest furniture brands and is committed to 100% customer satisfaction. The brands you will find there include Natuzzi (more specifically Natuzzi Editions), Canadel, Klaussner, Flexsteel and Fjords. If you're looking for a leather sofa, love seat, or recliner, look no further than the Peerless Furniture store in Fairview Heights, IL. Come by the store today to begin shopping their showroom or peruse their online inventory via the website.
One of the most popular brands at the store is the Natuzzi Editions brand. This company has been setting the standards in quality and design for decades. They continue to push the envelope in these areas so as never to become complacent in either one. In fact they stand by the fact that ethics and integrity are two values which are well interpreted under the Natuzzi Ethical Code. In addition, environmental protection and sustainable development are precise commitments for Natuzzi and are continually pursued by the company in order to adhere to their idea of social responsibility.
The Natuzzi Editions mission lies in providing their customers with the highest quality furniture are the most competitive price points on the market. They toe this line being ever so careful to never compromise the overall quality of their pieces. This is all possible thanks to their own direct supervision throughout the entire manufacturing process; this includes everything from the item design to the purchasing of said materials, from tanning their leather all the way to the delivery to the customers' home.
If you are looking to add luster and life to your living room consider a Natuzzi Editions sofa, love seat, or chair. You won't be disappointed.