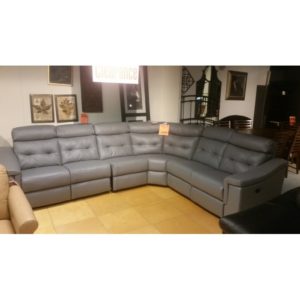 Over the years you may find that you change your mind on the décor of your home, maybe even the overall style of it. Just the same, your needs may change in terms of what type of furniture you need. As we age, our bodies naturally change. Something you used to do so easily and without thought may all of a sudden, start causing you pain or discomfort. The folks at the Flexsteel furniture company know what it means to provide ample comfort no matter what your stage in life. Their reclining furniture and lift furniture take the stress and discomfort out of aging and allow you to keep your independence in getting into and out of a chair for longer than traditional reclining furniture.
The Peerless Furniture store is well known for the sale of reclining sofas in St. Louis, MO. It is there where you will find all the top furniture brands on the market. These include Natuzzi Editions, Fjords, Canadel, Klaussner, and of course Flexsteel. Each of these brands is well known throughout the industry for setting the standards in furniture innovation, comfort, sturdiness, and style. When you choose to shop at the Peerless Furniture store in Fairview Heights you make the choice to make a wise investment into the comfort of your home.
The Flexsteel company has made their recline and lift options available in a number of furniture pieces. No longer do you have 1 or 2 bulky recliners to choose from. No. You can have this technology in just about any style of furniture you can dream of. Don't feel like you have to compromise style for functionality. You can, most certainly, have both! Stop in to the Peerless Furniture store today to speak with a representative about the Flexsteel brand and the recline and lift furniture.