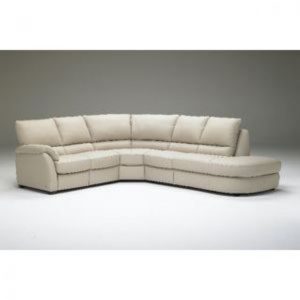 Having an open floor plan in your home is a great way to make the space seem as spacious and great as it can be. However, furnishing such a space can be tricky at best. If you're like me and would rather pocket the expense of an interior decorator, consider getting a bit of help from the folks at the Peerless Furniture store in Fairview Heights, IL. It is there where you will find all of the best deals on St. Louis leather sectional sofas, love seats, recliners, and other home furnishings. Not to mention the fact that you will be shopping all the top furniture brands on the market. These include Natuzzi Editions, Flexsteel, Fjords, Canadel, and Klaussner.
The Natuzzi Editions brand is one that can help you define the space in your home. They've taken the traditional sectional sofa to an entirely new level. The sectional sofas by Natuzzi Editions are not designed in the traditional L shape. Yes, they have the ability to create a corner in a room where otherwise there isn't one, thus defining a room. They do so in new and innovative ways. You can completely customize the sectional to fit the needs of your home and family. For instance, you can get a sofa with a chaise lounge on one end and a full sofa on the other. You can have a sleeper sofa as one part of the sectional. You can also have the back of the sofa rounded rather than cornered off, giving it a softer, gentler look in your room. You can also opt for one or more of the seats to recline. The options are almost endless!
Stop in to the Peerless Furniture store today to start customizing your next Natuzzi Editions sectional sofa. The sales representatives will be happy to help you find and design the perfect sofa for your home.