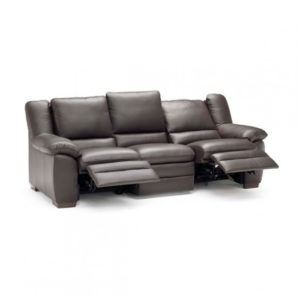 The Peerless Furniture store in Fairview Heights is committed to excellence in more ways than one. Not only do they constantly strive for perfection through their customer service but they also carry only top of the line furniture in their showroom. It is there where you will find brands which include Flexsteel, Fjords, Natuzzi (more specifically the Natuzzi Editions line), Klaussner, and Canadel. These brands are those that set the standards among the entire furniture industry. So if you're looking to add to the comfort and value of your home, look no further than the store that sells all the finest leather sofas in St. Louis, the Peerless Furniture store.
The Natuzzi Editions furniture is from the Natuzzi company, based in Italy. Italy has a longstanding reputation for their participation in style, fashion, design, architecture, furnishing and decoration alike. As a result, the Natuzzi editions furniture is touted as some of the most fashionable and trendsetting. However, they do it in such a way as to push the design envelope while never breaking the boundaries of class and elegance.
In order to achieve the standard in which Natuzzi has set, even their materials must make the cut. Each of the pieces of material used to make their furniture must pass over 200 quality and conformity tests in order to be used. They believe this step to be most crucial to the certification of a product endurance, safety, and durability of their furniture. In fact, accurate quality tests are administered during each step of the manufacturing process and are certified ISO 9001. They also adhere to strict international standards as to environmental protection which is acknowledged by certification ISO 14001.
Thanks to the rigorous testing and adherence to such standards, the Natuzzi company is able to keep their reputation on point and continue delivering high quality furniture globally.