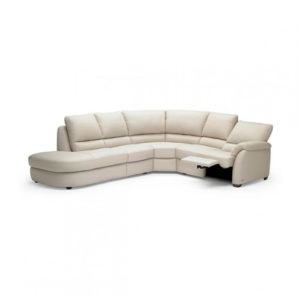 Choosing the right leather chair or sofa can seem like an insurmountable task. However, when you choose to shop at the Peerless Furniture store near St. Louis MO you can make the process much easier. It is there where you will find all of the top name brands in the furniture business. These include Klaussner, Flexsteel, Fjords, Canadel, and Natuzzi Editions. Each of these is well known for their incredible attention to detail, their ability to manufacture the sturdiest and most comfortable furniture on the market, and their ability to set the bar when it comes to innovation.
In the past 10 years we have seen a big jump in the innovations within the furniture industry. You no longer have few options with limited capabilities. No longer is the reclining feature saved just for the chair models. You can instead, get a reclining sofa, or even a loveseat. Then you can take it even a step further and choose between several different types of reclining pieces. You can have a manual recliner, which is the traditional mechanism which is operated by pulling an arm on the side of the furniture to kick out the feet, and recline. You can also opt for a piece of furniture that reclines using an electrical mechanism. You can operate it through just the push of a button, or in some Natuzzi Editions cases you can operate it via the soft touch panel on the side of the furniture.
Reclining furniture has never been so easy to operate as well as being easy on your walls. The Natuzzi Editions reclining furniture will recline in a way that it moves down and out, instead of back and out. The latter range of motion tended to leave marks and gouges in walls directly behind the furniture.
For more information on the Natuzzi Editions furniture or to find the best deals on leather reclining sectionals near St. Louis simply stop in to the Peerless Furniture store in Fairview Heights, IL.