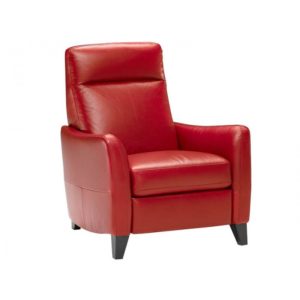 Leather furniture, be it a sofa, love seat, or recliner, can add style and class to your home. When you begin your venture for finding the perfect leather furniture, consider the Peerless furniture store in Fairview Heights. They are the leading leather furniture store near St. Louis and carry all of the top furniture brands on the market. The brands you will find there include, Natuzzi Editions, Canadel, Klaussner, Fjords, and Flexsteel. Each of these manufacturers is known for setting the standard for innovation, durability and comfort among the industry. Thankfully, Peerless Furniture has made it incredibly easy for you to shop these brands, all under one roof.
The Natuzzi Editions brand is one of the most popular at the Peerless Furniture store. When shopping their leather furniture options you will have two different leather coverings to choose from; their Protecta edition and the Natural edition. Both leather coverings have their attributes which make them both a great option. They are of the finest leather that will only get better with time. They are both strong, flexible and will naturally adapt to the shape of your body, offering you the highest level of comfort imaginable. They will be cool in the summer and warm in the winter, believe it or not. They are also incredibly easy to care for.
The Natural leather covering is soft and velvety and are treated in such a way to leave the natural characteristics of the hide intact. The variations in the grain, the veining and color shades are all hallmarks of the beauty of the natural leather. If you are looking for a piece of furniture to add elegance and enhance the natural interior of your home, then the Natural leather covering of the Natuzzi leather furniture is the choice for you. Visit the Peerless Furniture store to experience the feel of this natural furniture covering.