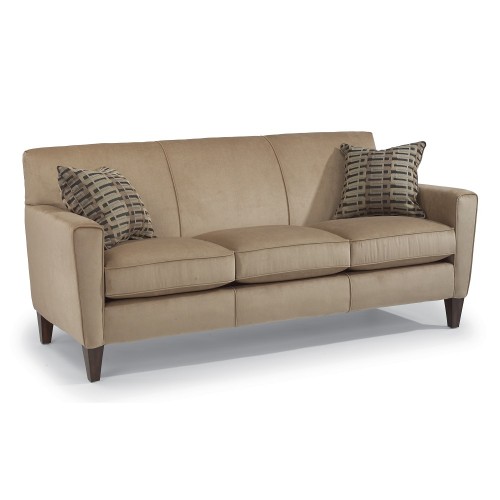 It seems like it took me years of trying to find the sofa that fit me just right. I didn't want one too soft nor too stiff, too big nor too small. Finally I found one that fit me perfectly. However, it's still so intriguing to me to think about all that goes into making that perfect sofa. Thanks to the leather furniture store near O'Fallon, IL, Peerless Furniture you don't have to think about the construction of a sofa to know what you're getting is just right. They carry all the top name brands sofas on the market. These include Flexsteel, Klaussner, Natuzzi and Natuzzi Editions alike. For the sake of this article, though we are taking an inside look as to just how a wonderful Flexsteel sofa is constructed to perfection.
The framing start by using moisture resistant, cross-grain laminated wood. this wood is so strong they guarantee it for a lifetime! The joints of the wooded frame are dado-cut overlapping joints. Each joint is specially reinforced giving it the sturdiness to withstand just about any type of use you can dream up.
The seat springs are what brings the sofa to life. You want something that gives where it should and stays put where it should as well. The seat springs used by Flexsteel are so durable they too come with a lifetime guarantee. From there the sofa is padded over and over in comfort. It is then topped with a plush 2.5 lb. polyurethane foam cushion. And in true Flexsteel form, it too comes with a lifetime warranty.
When each part of the sofa is constructed using such highly durable pieces it is easy for the company to put their stamp of approval and give it a warranty any customer would be happy to have.