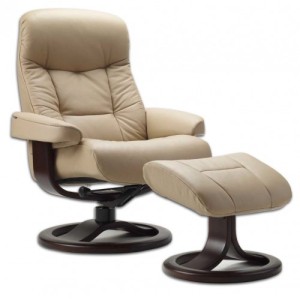 Choosing to shop at Peerless Furniture in Fairview Heights IL was you first great decision. Choosing a Fjords sofa and chair was your second great decision. Fjords brand furniture is well known around the world as one of the top furniture manufacturers. Owning a Fjords sofa or chair will leave you resting in the lap of luxury as long as you own the furniture. In fact, Fjords brand furniture is known for its durability and innate ability to withstand the test of time. Through the correct care and maintenance your Fjords brand leather sofa or leather chair near Belleville, IL will last a lifetime.
As a general rule, the more heavily finished a leather covering, the more resistant it will be to stains and spills. Leather coverings that are not as heavily finished will soak up stains and spills easily and hold them for longer. This includes oils from skin as well. Leather coverings tend to be easily harmed by abrasive cleaners and even organic solvents. For this reason, the best way to clean your Fjords leather chair or sofa is by using good old soap and water; a gentle soap of course. Commercial leather cleaners will also work well for cleaning.
If you intend your Fjords sofa or chair will be heavily used and you are concerned about common dirt, stains and wear you may want to invest in a darker colored Fjords sofa or chair and one that is heavily finished. This will give you the most resistance to stains, spills, and oils. More so, for pet owners you want to make sure your Fjords leather furniture piece is covered in a protective finish.