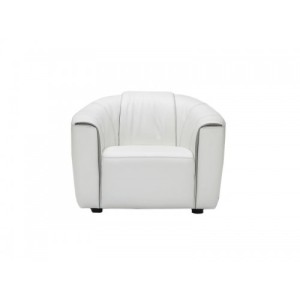 Finding the perfect living room set may sound like a recipe for an entire weekend driving from one furniture store to another. However, your search can be greatly simplified with no worry that you may be missing out on something much better just around the corner. At Peerless Furniture located in Fairview Heights you will find the greatest selection of top brand name furniture options from around the world. They carry brands including Klaussner, Canadel, Flexsteel, Fjords and Natuzzi; even the Natuzzi Editions line. The Natuzzi brand is one that originates in Italy yet provides supreme level of comfort and craftsmanship to customers worldwide. Shopping the Natuzzi brand and Natuzzi Editions line will save you time and ensure you're getting only the best.
For every Natuzzi brand sofa there is a coordinating chair for accent. However, the wonderful thing about Natuzzi and Natuzzi Editions is that their pieces can be easily mixed and matched to get the exact look you want in your home. In fact, they offer over 25 different chairs to choose from. They each have their own style and appearance. Each of the sofas and chairs are carefully and meticulously built. As a result, you can come to expect the same level of quality in each sofa and chair alike, no matter which you choose for your room.
When you begin your search for the perfect leather chair near St. Louis, MO, think Peerless Furniture and Natuzzi Editions. It will be a decision that will ensure you get the exact look you're going for and will leave knowing your money was well- invested in furniture that will last a lifetime. Contact a Peerless Furniture representative today for more information.