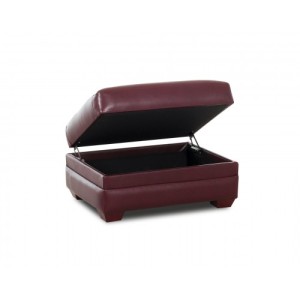 When you purchase a new Klaussner leather sofa or chair you make a wise investment into the comfort of your home. While each leather furniture piece is made to exude class and elegance they are also each built to be used. They are durable and sturdy. With the right care and maintenance they will last a lifetime, and then some. To shop the Klaussner brand simply contact the Peerless Furniture store in Fairview Heights, IL. There you will find a complete inventory of Klaussner leather furniture near St. Louis, MO to choose from.
Once you've chosen the perfect piece of leather furniture you will want to learn more about the proper care and maintenance for said furniture. This is the only way to ensure it lasts as long as it is intended. While many think that leather furniture is little to no maintenance, it actually requires a bit of maintenance to maintain its integrity.
The care for each type of leather available from Klaussner requires minimal care in order to keep its look and feel. First, there is the code "A" care method. This refers to the care and maintenance of their Aniline leather. This care method suggests using a soft damp cloth to remove dirt and debris as well as a soft vacuum brush to vacuum the surface of the leather.
The code "P" care method refers to caring for pigmented and aniline plus leather coverings. This covering requires the same care, suggesting frequent dusting and the use of the soft vacuum brush to remove surface dirt and debris.
Finally, the code "N" care method refers to the care of their nubuck leather. This type of leather is the most susceptible to stains and fading as it is the most natural of all of the leathers. The same care methods is used to prevent staining on this leather.