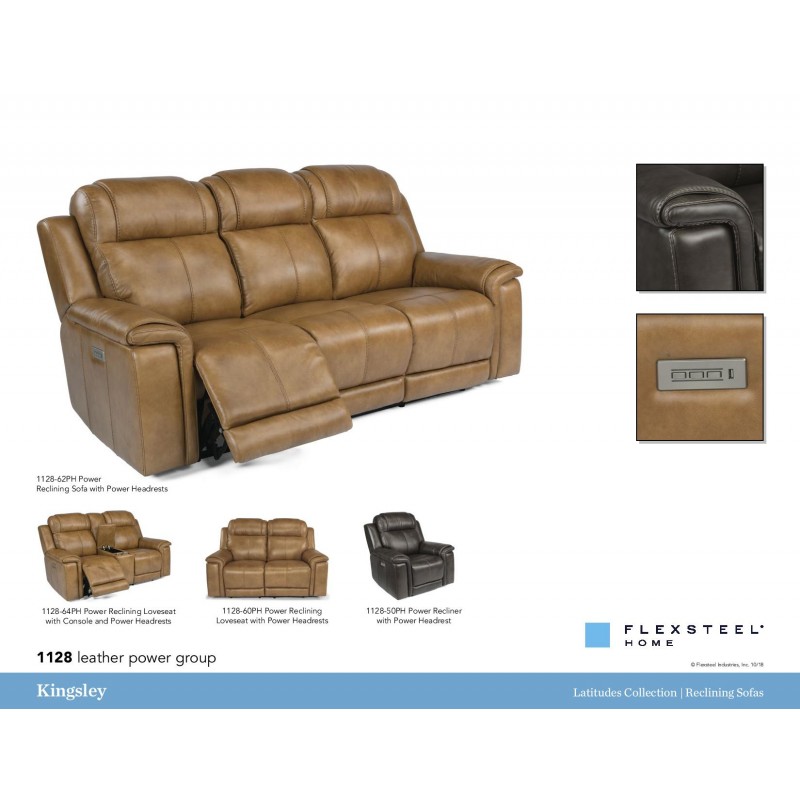 Are you searching for the perfect sofa for your home? If so, Peerless Furniture wants to help you find what you're looking for. One of the significant benefits of shopping at this store is that you'll find only the most incredible brands. They offer items like American Leather, Natuzzi, MaxDivani, and Flexsteel. Each one of these brands will go above and beyond what many brands on the market do. We think you'll find exactly what you want when you check out the Flexsteel brand.
The Kingsley reclining sofa from Flexsteel is an excellent option that is currently available at Peerless Furniture. This sofa is part of a group that you can purchase as a reclining sofa, loveseat, loveseat with storage, or a recliner. It's offered in two leather colors, either a caramel brown or a dark brown. It will come with a power motion button that allows you to perfectly adjust your seat to the exact angle that you find the most comfortable. It will also have a power-adjustable headrest which can be adjusted with the push of a button. This allows you to avoid neck strain. I think you'll also love the built-in USB chargers on this sofa. You can charge your devices easily without even having to move. Of course, this sofa will come with the Blue Steel and Dualflex spring are guaranteed to offer support for the lifetime of your furniture. These never need tightened or replacing because they are built to last forever, which means no sagging in your cushions.
If you want to get a closer look at this reclining Flexsteel furniture near Springfield, IL, then you can visit Peerless Furniture today. Once you look over these pieces, you'll want to get them in your home quickly. Choose the right frame and your favorite leather color, and you'll have the Kingsley sofa before you know it.