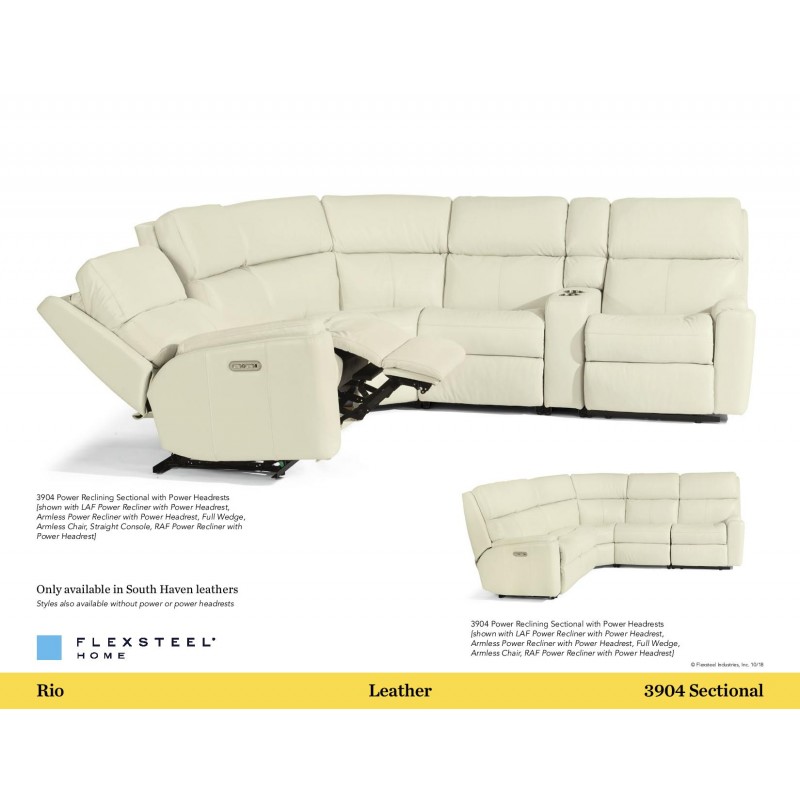 Sectionals are excellent choices for any living room. This is especially true if you have a large family or like to have people over a lot. Sectionals can fill up a space without making you purchase several individual chairs, sofas, and loveseats. If you think that a sectional is right for your home, then head on over to Peerless Furniture. When you shop at this store, you'll find a variety of sectionals to choose from in all shapes, sizes, and fabrics.
Visit Peerless Furniture and tell their team that you are on the hunt for the perfect sectional. Even if you don't have any idea of what you are looking for, their team can help you narrow down the options. You'll find sectionals from Flexsteel, MaxDivani, American Leather, and many more brands. With all these options available, you're going to be able to find the perfect piece of furniture. The Flexsteel Rio Sectional is a great option to pick. This sectional has deep seats with reclining features, so you can get super comfortable in it. You can see the sectional pictured above, but it's also offered in all the Southaven leathers and fabrics, which you can learn more about by visiting Peerless Furniture. You can also purchase it in manual or electric reclining.
The team at Peerless Furniture wants to help you find a fantastic leather Flexsteel sectional near Carbondale, IL. Visit in person, and you can test out their furniture and check to make sure the style fits what you're looking for. If you love the Rio Sectional, then you should visit quickly because there is no telling how long it will last in their inventory. Of course, if you can't find what you want in-store, you can always customize a sectional from Flexsteel.