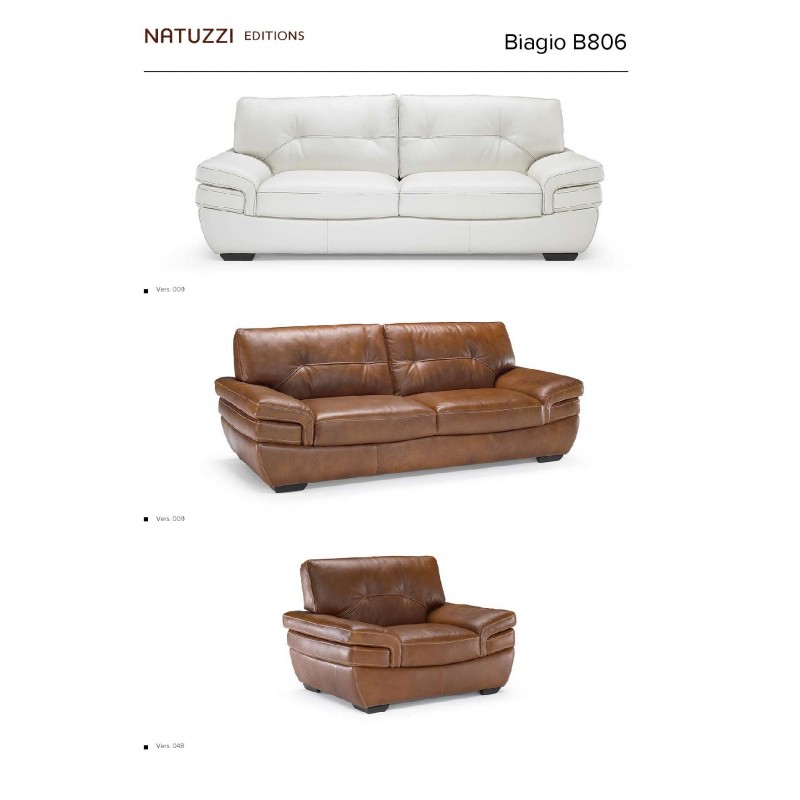 Natuzzi Editions brand of furniture creates a variety of styles which you can find at Peerless Furniture. With this brand, you'll usually see a simple, modern style for the pieces that they create. Perhaps the most important quality that Natuzzi Editions furniture has is that it's durable, so it can last you for years to come. You're going to need to visit Peerless Furniture so you can take a look at some of their furniture today.
One of the lines you can expect from this brand right now is the Biagio Top Grain Leather chair or sofa. This lovely set can come in either tan or white leather. This has a deep, wide seat with overstuffed cushions that will offer the ultimate relaxation. This inviting sofa and chair will be big enough for you to curl up comfortably while escaping from the day. You can purchase both the sofa and chair for your living room or mix and match with other items. Regardless of what your living room style is, you'll find that either color of leather you choose for the Biagio line will look great. It has the perfect mixture of classic and modern styles, which will make it wonderful for any home.
Peerless Furniture wants to help you find the perfect sofa and chair combo for your living space. They have tons of options, but if you're interested in the Biagio line, then you need to visit them soon. This leather furniture store near Springfield, IL, has all the great styles that you could want for your home. When you shop with their help, you're sure to find what you need without any stress. Visit them today.