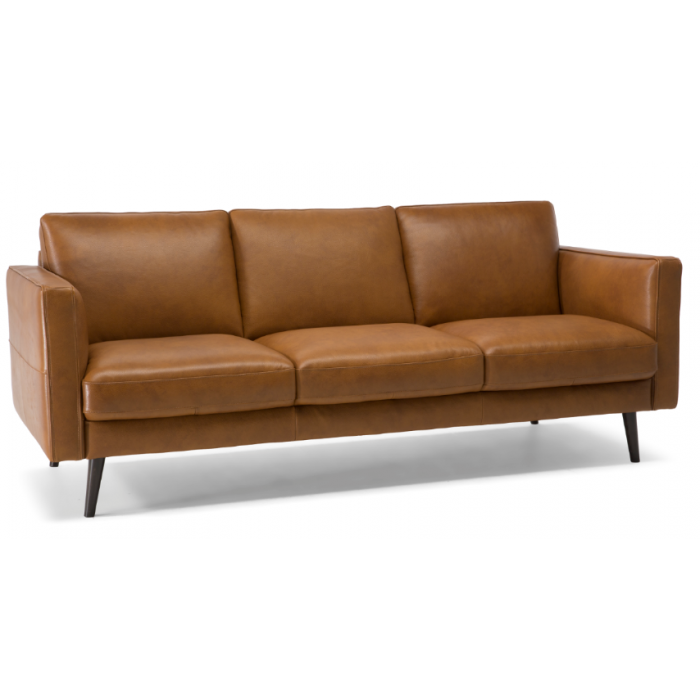 I love leather furniture. It's such a dynamic type of furniture that can work in many different types of spaces. You can even switch your interior design style up and it will still be able to look good in those spaces. If you don't believe me then you need to visit Peerless Furniture to take a look at a few different brands of their leather furniture in person.
You're going to find some amazing pieces of furniture available at this local store. One of my current favorite sofas available is the C092 Destrezza Stationary Sofa which is pictured above. This sofa is such a stunning color paired with a sleek design. It will fit perfectly in many different homes. I think it would be great in a simple, modern designed space. It doesn't need much decor to go along with it because it's so beautiful. This leather is smooth and soft and will be so comfortable for your home. I think this would look so great paired with a stark white chair or a black leather chair. Visit this store and check out this amazing Natuzzi sofa in person. I think you'll love it even more in person.
Have you ever had a roommate that wouldn't let you decorate your shared living space? How about one that a style completely different from your own? If so, then you know have an idea of how uncomfortable it can be to live in a space that doesn't reflect your personal style. If your current home is just a little bit off, then you need to visit Peerless Furniture to find the perfect fit for your home. Their team won't rest until you find what you need.