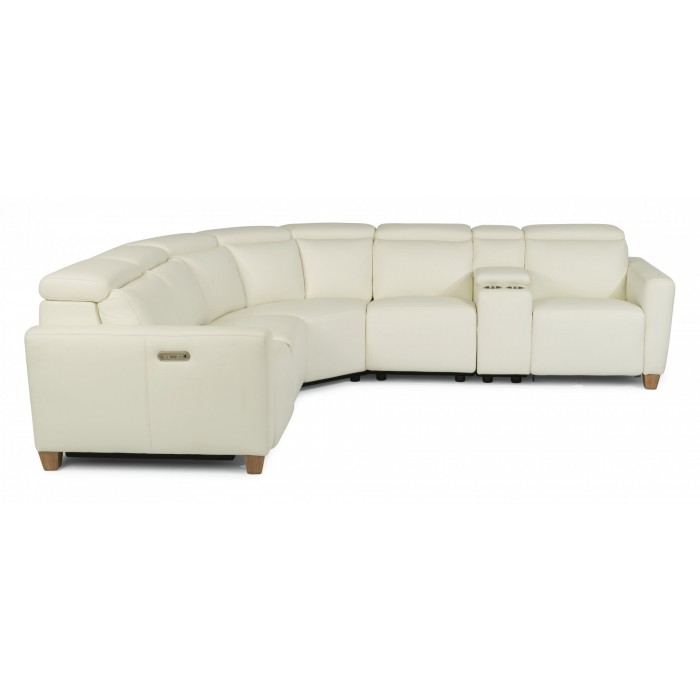 If you're furnishing a tight space or don't like to clutter up your living space with multiple pieces of furniture then you'll love sectionals. The sectional can come in a variety of sizes and most are adjustable for different layouts. This makes it the perfect piece of furniture for so many different homes. Peerless Furniture is home to many different sectionals for you to choose from. One of the top brands that you'll find at this local store is Flexsteel furniture. If you're looking for a high-quality brand then this is where you'll want to start.
When it comes to searching for a new piece of furniture you'll want to make sure that it has the features that will fit your needs. You want it to be the right design style for your home and that it is comfortable for you and your family. One of my favorites at Peerless furniture right now is the Astra Stationary Sectional. It's a beautiful creamy white with wide-set seats and has adjustable headrests. It has a power reclining mechanism and power button for adjusting the headrests. It's so stylish and will definitely be a the focal point of your living room. If you're looking for something that is modern and sleek but still so comfortable then you'll love this sectional.
Visit Peerless Furniture store and you'll be able to test out this sectional and many other leather Flexsteel sectionals near O'Fallon, IL. This brand has everything you need to ensure your home is set up for comfort for years to come. It's high-quality so it will last for years and withstand so much wear and tear. The team at Peerless Furniture will be able to help you find the perfect sectional for your needs.