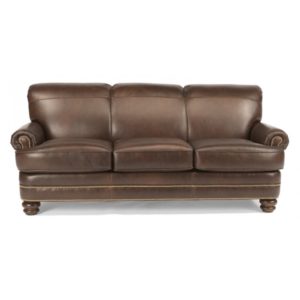 You can always find high-quality brands of furniture like Flexsteel at local Peerless Furniture store in St. Louis. They carry all types of styles and varieties at their store, but their specialty is the leather furniture. Every piece of leather furniture that you will find at Peerless Furniture is going to offer comfort, style, and durability. You may even be able to receive warranty coverages on certain aspects of the furniture. Other brands that you can find here will include Natuzzi Editions, Fjords, and the dining room brand Canadel. Regardless of the type of furniture, you are looking for you will be able to find it with help from Peerless Furniture.
One of the great advantages of owning a Flexsteel is that they have their own individual style. It is extremely important to this brand that they are producing one of a kind pieces that set them apart from big chain stores. They also set themselves apart by creating furniture with the Blue Steel Spring technology in it. This spring is what will keep your furniture feeling like-new for years to come. They guarantee that you'll never have to have this spring tightened meaning you never have to experience sagging with your cushions. This part of the Flexsteel furniture has been around for over 75 years with hardly any adjustments needing to be done to it over those years.
There are so many great benefits to purchasing your furniture from Peerless Furniture and the Flexsteel brand. We would love for you to stop by and talk with one of our team members so they can better assist you throughout your shopping process. Visit us today and find your lovely piece of Flexsteel Furniture near Granite City and look through our selection of recliners, sectionals, and sofas.