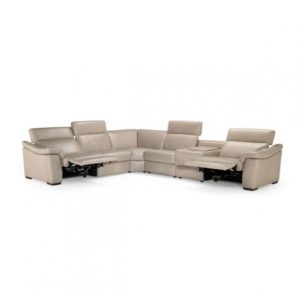 If you are looking to score some amazing deals then you absolutely have to visit Peerless Furniture. This store always offers the best prices for the furniture in their store and they also have great sales that will go on throughout the year. If you're looking to find a beautiful leather reclining sectional near Carbondale, IL, then you need to stop by and take advantage of their labor day sale. With this sale, you will be able to save 50% on everything in stock at their store until September 3rd.
When you first visit the store you will likely notice the wide variety of styles and brands that are offered. You can find great brands like Flexsteel, Natuzzi Editions, and Fjords along with many other high-quality brands. These brands are some of the best on the leather furniture market with the best prices you can find. Peerless Furniture will purchase all of their furniture in large quantities to receive discounts which then allows them to give you great discounts as well. Even on top of those already low prices, you will be able to take advantage of some awesome deals and sales that they have throughout the year. This labor day sale that is going on right now is just one example of the great benefits you get from shopping with them.
It's important that you understand buying this furniture means that you won't have to replace this because it can last you a lifetime. Of course, styles change and you'll likely want to swap out furniture for something newer, but the great thing is you won't have to unless you are looking for an upgrade. To learn more about the furniture or specials that are currently happening at Peerless Furniture you can visit us in store today.