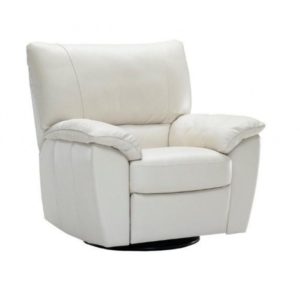 Is your living room missing something? Perhaps you need a beautifully made recliner to fill that space. At Peerless Furniture store you can find some of the best recliners available on the market. I fully believe that every home needs a nice recliner whether that be a single chair or a reclining sofa or sectional. These recliners make your living room a little more comfortable and welcoming which is exactly what you want after a long, hard day. We here at Peerless Furniture can help you find exactly what you need in regards to your living room recliner.
This leather furniture store near Springfield, IL, can offer you a large variety of pieces that will all offer you comfort, style, and durability. The brands that you'll find here include the Natuzzi Editions, Flexsteel, Fjords and so much more. These brands have so many kinds of leather and fabric recliners for you to choose from. If you are looking to add several recliners at once then you may benefit from purchasing a sofa or sectional with built-in recliners. You can even purchase a custom designed sectional that can include as many recliners as you need. There are many varieties of sofas with different colors and materials so you'll be able to find exactly what you want for your home. It's great to know that your home doesn't have to have any ugly recliners anymore with all of these incredible options at Peerless Furniture. These high-quality brands are made with excellent craftsmanship to ensure that they will be able to last you a lifetime.
If you are interested in learning more about some of the brands offered or start your shopping experience off on the right foot then you should definitely visit Peerless Furniture. We can't wait to help you find the perfect recliner for your home!