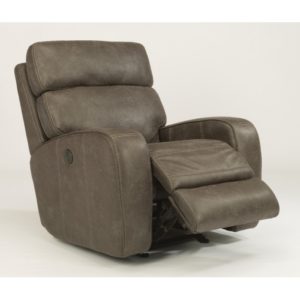 It may be a stretch to say this, but can you really relax in a home that doesn't have a recliner? Probably, but the point is that it would be so much easier to own an amazing recliner or two. You can find some amazing options for recliners whenever you shop at Peerless Furniture. This store carries a variety of brands like Flexsteel, Natuzzi Editions, and Fjords which are all highly praised on the market.
A recliner is a spot in your home that you can not only sit in, but you can also kick back. This isn't always an option with a regular sofa and loveseat. In order to lounge in those, you would have to lay out across the sofa or have some type of footrest which is not always efficient with space. This is why we highly recommend purchasing a lovely recliner that you'll be able to enjoy for years to come. If that doesn't offer enough for you then you can look into purchasing a sectional with recliners built in. This would give everyone in your home the opportunity to enjoy reclining back. If you ask me, this is the best bang for your buck.
We here at Peerless Furniture, reclining leather chair store near Millstadt, understand that purchasing new furniture can be a huge investment. This is why we are always offering incredible deals for everything in our store and also everything that you custom order. Any piece of furniture that you purchase from us is going to be of high-quality and will be able to last you many years. If something were to unexpectedly go wrong with your new furniture then you will have warranty coverages to protect you. To learn more about these warranties or any of the products we offer you can visit Peerless Furniture and talk with one of our representatives.