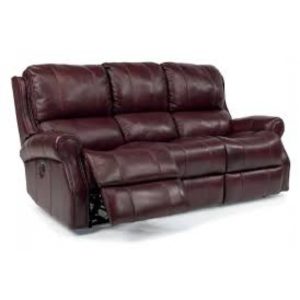 There are many families out there that believe that leather furniture is for the wealthy and I'm here to break that stereotype. Just because you have kids or pets doesn't mean that you have you to stick with the fabric upholstered furniture anymore. You can have beautiful leather furniture without the risk of it falling apart quickly, in turn, wasting your money. With a little help from Peerless Furniture, you can restyle your home with the durable leather furniture brands that we offer.
At Peerless Furniture you will be able to choose from many high-quality brands like Flexsteel, Natuzzi Editions, Fjords, and more. These brands all offer chairs, sofas, sectionals, loveseats, recliners, and ottomans. You really can find everything you want for your home at this store. Not only is this furniture beautiful and stylish, but it's also going to be extremely durable. This is because every one of these brands uses high-quality materials and even higher standards so that they can last for years to come. Every person that purchases these brands will also receive some warranty coverages in case something were to unexpectedly go wrong.
Each leather sofa in our store is going to be completely unique to the next. This is because leather is a natural material with its own genetic makeup. It will have different markings from scars, brandings, and so one. Caring for your leather furniture is super easy contrary to popular belief. You can even buy leather that comes with a protective layer on it. You can use a damp cloth to wipe off any dirt or grime that may have built up on your leather. For more helpful tips and trick to care for your leather furniture you can visit Peerless Furniture store. You can find the most beautiful leather reclining sofa near St. Charles, MO, with help from the Peerless Furniture team.