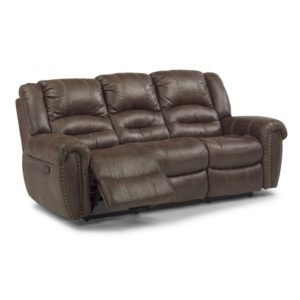 Our local Columbia leather furniture store, Peerless Furniture, want to help you choose the perfect pieces of furniture for your home. With their large selection of leather and fabric furniture, you're sure to find something that fits with your homes. You'll find the highest quality brands like Flexsteel, Natuzzi Editions, and Fjords that are all priced really well. These brands are bringing perfection to the table.
Does your living room need a little sprucing up? Are you looking to throw out the old and bring in all new furniture? Then you have to visit Peerless Furniture. You are going to find tons of pieces that you love at this store that are all worth having in your home. Their furniture will be the highlight of your living room, being the perfect place for everyone to relax and enjoy their time at home. Don't leave all the new furniture in your living room either, you can add a beautiful accent chair to the bedroom to add a little more color or a place to relax and read a good book. The team over at Peerless Furniture will walk you through the inventory that would work well for your style and the colors you are interested in. If you give them some restrictions and a budget to stick to then we'll be able to keep a look out for that too. We will never show you products that push the boundaries of your budget because we never want you to feel pressured into purchasing anything.
To ensure that you get started off on the right foot you definitely need to visit Peerless Furniture. You can start by looking at our inventory online, but we are always changing out our inventory that is offered in store so you'll get a better idea when you come in. We can't wait to get you started.