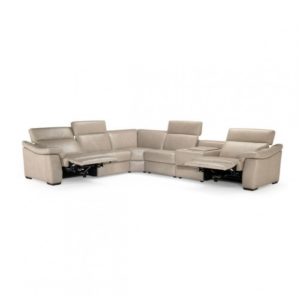 Spring is just around the corner and that means that there is time to do some redecorating. Looking to redo the design or layout of your living room doesn't have to be a stressful situation. You don't have to throw everything out and start over from scratch. You can move things around from room to room or simply purchase a few new accent pieces to freshen up your space. We here at Peerless Furniture want to give you a couple simple ideas that can really make your current piece of leather furniture pop.
We want to help you make your home a comfortable space that you'll love to lounge in. We have plenty of great furniture for you to choose from but we also offer other different types of home decorations. These small additions can really change up your space with little work. If you have a brown or darker colored leather sofa then you should use some lighter colored decorations to make sure that it pops. A light colored coffee table on top of a white rug would look lovely in front of your leather sofa. You could also add a simple accent chair to add in a little bit more design to an otherwise plain room. There are tons of accent chairs available at our local leather reclining furniture store near Springfield, IL. These chairs will range in brands and styles and you'll definitely be able to find something that would look great in your home. We have so many styles that are versatile enough to be able to go with living room designs.
We here at Peerless Furniture cannot wait to help you make your home just a little bit better. There are definitely many different ways to go when it comes to redesigning and we want to help you throughout the whole process.