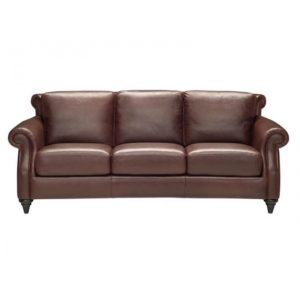 It takes a lot of time and effort to find the perfect set of furniture for your home. You need to make sure that you check all of your options and that they meet all of your needs. Finding something that can fit your families needs can be hard, but not with help from Peerless Furniture. They have a ton of options for you to choose from. Whether you need a large sectional or a couch and a loveseat you'll find exactly what you need whenever you shop at this store.
At Peerless Furniture you're going to have a choice between several different brands of high-quality furniture. This leather furniture includes Natuzzi Editions, Fjords, and Flexsteel. Every single one of these brands are created with the great materials with extremely high production standards. This is because they want to make sure that they are putting out the perfect products for their customers. When you purchase any one of these brands you are purchasing something that will last you a lifetime. In fact, if something were to happen to your piece of furniture unexpectedly you will have warranty coverages to replace or repair the issue. These warranties are going to cover issues with the frame, cushioning, and the springs inside your chair. You shouldn't have an issue with any of these, but those warranties can protect you in case you do.
If you want to learn more about the furniture or warranties that come along with them then you should definitely visit Peerless Furniture. This local leather furniture store in St. Louis, has everything you may need to make your house even more of a home. There is no doubt that you'll be able to find something that fits your home and style perfectly.