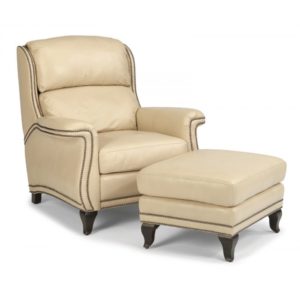 We're back with the more information to help you decide whether leather or fabric upholstered furniture will be the best for you. So far we have talked about comfort and maintenance so if you are interested in those you may want to check out those first articles before reading ahead.
When it comes to the color variety you'll have plenty of great options for both types of furniture. When you purchase fabric you'll be able to find sofas with different design patterns. This gives you more opportunity to play around with patterns and so one. With Leather furniture, you will be able to find a variety of colors, but printing designs on the leather isn't really going to happen. You can always choose a multitoned leather sofa which can give you a pattern type option. Both the leather sofas and fabric sofas can last in color very well. We would have to give the edge to leather because it doesn't stain like fabric would. The coloring of leather actually gets even better as time goes on.
The design has a lot to do with which type of furniture you want to pick. I believe that furniture upholstered with fabric makes much more of a bold statement that what leather does. You can get kind of crazy with the design that is offered with your fabric. With leather furniture, I believe that it can easily blend into whatever style you have in your home. Leather furniture is also usually looked at as a classic and elegant in a living room whereas fabric may seem more comfortable and inviting.
We have so many great types of furniture available in our store and we want you to come take a look. Whether you need a new chair, sofa, sectional we have what you are looking for at our Flexsteel Furniture store near Lake St. Louis, MO.