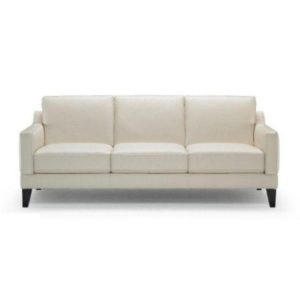 This series is here to help the consumers make a more educated decision on which type of furniture to purchase. There are tons of options out there when it comes to style, designs, colors, and fabrics. In this series, you'll learn a little bit more about leather and fabric upholstered furniture to help you make a decision between the two. In the last article of this series, we discussed the comfort offered by both. Today we will talk about the maintenance that goes into owning each type of furniture.
If you purchase high-quality leather furniture then you'll have an extremely easy time keeping it maintained. There isn't much that goes into keeping it all clean and looking like new. Using a microfiber cloth to wipe the dust and dirt off the furniture every so often. Of course, you'll need to have an intense cleaning every so often by using a vacuum to clean out all the cracks and crevices, but honestly, it's easy to wipe up spills on leather.
I believe sofas that are upholstered with fabric are significantly harder to clean up. You can always grab a handheld vacuum to remove all the dirt and grime that gets caught on a sofa, but I don't believe it will ever truly get everything off. I've also used a carpet cleaner to remove stains from a fabric sofa before which works well but it is a huge hassle. It's not as simple as grabbing some napkins to wipe a mess up with the fabric furniture.
Overall, I believe that leather furniture is far easier to maintain than the fabric. If this is something that goes into your decision making then you'll definitely want to purchase leather. Visit our leather furniture store near Fenton, MO, and check out the great brands of furniture that we have to offer.