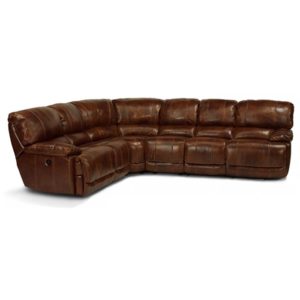 It's a new year and with that I think is a great time to redecorate your home. You don't have to throw everything out and start over to liven up your space it's all about using what you have and adding a few things in here and there. If you own leather furniture then you're already off to a great start because it is so versatile. Real leather furniture is both comfortable as well as stylish. It has the ability to blend a living room together well especially if you style it correctly, of course, if styling can go terribly wrong if you don't make the right styling decisions.
If you have a dark leather sofa one of the best things you can do is to lighten the rest of your room up. It's all about balance with color so that the room doesn't look too small. Dark furniture can be lightened with accent pillows and with the addition of an accent chair. You could also bring in a floor lamp to slightly hang over the dark couch to lighten it up a bit.
It's important to remember that you don't have to buy a furniture set. You can mix and match with leather furniture and upholstered chairs. This helps to break up the monotony of furniture that is all the same color. You can also break up your room with other types of furniture like bookcases, coffee tables, end tables, and ottomans. These are all great types of furniture to add style and balance to your living room design.
We here at Peerless Furniture store near Town & Country, MO, want to help make your home more comfortable for you. If you have questions about your how to style with your current leather furniture or you are interested in purchasing something new with us feel free to stop by. We have an incredible team who is always here to help.