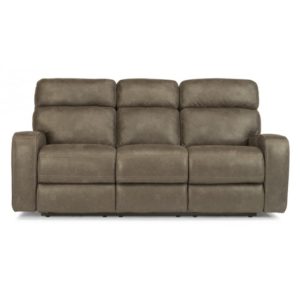 We live in an age where furniture can be both stylish and comfortable. Many years ago this wasn't the case for most people. We don't see hard leather furniture that offers looks, but absolutely no comfort, anymore, but that's a good thing. The brands offered over at Peerless Furniture are some of the best money can find. These products are ones that you'll definitely want to bring to your home.
Flexsteel leather furniture in St. Louis brings together everything you could want for your home. This is because leather furniture can blend easily with all types of styles whether it be contemporary, traditional, eclectic, modern, and so on. You can stop by Peerless furniture store to find some incredible leather furniture that will bring your living room style together. They offer over 238 colors of furniture in their store. You will be able to find the exact color, stitching, and type of leather you want for your next piece of furniture.
At Peerless Furniture you'll be able to find some incredible brands that are all handcrafted with extreme care. These brands all pay very close attention to detail and have high standards during the productions to ensure that it comes out properly. We know that the brands we offer are all extremely high-quality and will be able to last you for years to come. You can find chairs, recliners, sofas, sectionals, and more when you shop with Peerless Furniture store. Whether you mix and match brands or stay within one specific brand you'll be able to furnish your home with some of the best furniture on the market.
We would love for you to visit Peerless Furniture and have an incredible shopping experience with our crew. From start to finish and even beyond we'll be here to help you with any furniture issues you may have.