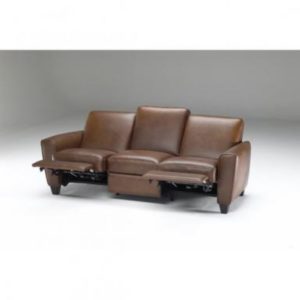 Purchasing new furniture is a huge investment. It's important to make sure that you buy furniture that is going to be able to last you a long time, but that also has a fair price. When you buy from Peerless Furniture you'll find affordable furniture that is high-quality. You aren't going to find cheaply made furniture here, in fact, it's only the top of the line for this leather furniture store. Their furniture all sets the industry standard for comfort, style, and innovation.
One of the brands that they are offering at Peerless Furniture is Flexsteel. Everything you purchase with them is going to be great! They offer recliners, sofas, loveseats, and sectionals. Their furniture is made with the Blue Steel Spring. This spring system is going to ensure that your furniture isn't going to start sagging in the middle over time. You'll have your piece of furniture for many years to come.
Another one of the high-quality brands you'll find is the Natuzzi Edition. This is a popular brand that has been around for many years and it isn't going anywhere anytime soon. Every piece of furniture that they create can go from high class to eccentric in a matter of minutes depending on what type of home you put it in. They offer many styles and designs with different types of leathers. If you can't find anything that fits your needs then you can feel free to customize your piece of furniture with help from the Peerless Furniture crew. Regardless of what you choose with them, you'll have only the best quality materials to put together your furniture.
Now that you know a little bit more about this great furniture company you can visit their store to find the perfect leather sofa near Arnold, MO. Trust me, you won't be disappointed!