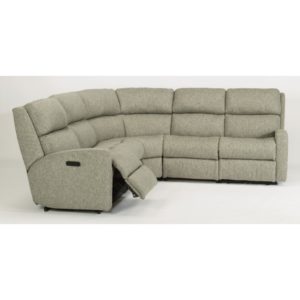 We here at Peerless Furniture know how significant of a purchase furniture can be. It's such a big investment to purchase all new furniture for your home. This is why you'll want to make sure that you invest in the proper pieces. Anything that you happen to purchase at Peerless Furniture will be one of those pieces. Making these decisions can be much less stressful when you find a brand that you love and trust. You can find brands like Natuzzi Edition, Flexsteel, and Fjords which are all high quality with warranties to protect you if anything were to unexpectedly go wrong.
In fact, the Flexsteel brand is one of those brands that can offer you great guarantees. They are committed to satisfying all of their customers which is something they have stood by for years. The Flexsteel brand uses the Blue Steel Spring system which comes with a lifetime guarantee. Flexsteel is completely confident in this product otherwise they wouldn't come with the lifetime warranty. This system has been around for over 75 years which means that they have to be doing something right. After all, why fix something that's not broken. This isn't anything like the traditional systems out there because it will never need retying or need to be replaced. If you don't know the significance of this then perhaps knowing that you won't ever feel like your sinking in your chair will help you understand.
Other than warranties, Flexsteel is committed to style. They are always going to offer classic pieces that can't go out of style, but they'll also offer some edgy pieces that can add just a little bit of pizazz to any room of your house. You can search through all of their inventory at Peerless Furniture, leather furniture store near O'fallon, IL.